"I absolutely love my Lavender & Jasmine bar soap. It is so creamy and has the best lather. The smell is absolutely divine. My family can smell it throughout the house while we are showering. I have very severe eczema, as well as my kids. So far, our skin is loving this god-send! No new scaly patches. We have been using only this soap to shower and raw shea butter to moisturize after. Been using the soap for over a week".


~Jalisa Hughes
"Wow! These soaps smell incredible and are truly Handcrafted With Love! Can't wait to try all of them. We have Minty Cucumber, Relaxation Bar, Baby Bastille, and Oatmeal Stout Beer Soap. Thank you Kendra!"
~Hugo Montessi
"Me and my mom, who's a 90 year old country girl who use to make lye soap in the wash pot, just love Purple V Soaps. One of the things my mom asked was, does it lather; the answer to that question is yes. They not only lather really well but smell good also. I have extremely dry skin but since I started using Purple V Soaps, I noticed I have to use very little lotion or oil on my skin after my baths. I've also used the lip balm and it leaves my lips really soft and I don't have to apply it as often as other products I've used. These soaps are not only awesome on your skin but they are beautifully made. I would definitely recommend these products to anyone."
~Mae Walter
"Fabulous soap ! Lathers well and rinses off well . Best natural soap we have purchased. Thanks for a great product and customer service. He loves it as much as I do."
~Linda Moore
"FANTASTIC products!!! I travel every week for work and find myself in hotel rooms with amenities that I never use. So for years I travelled with liquid shampoo of my choice. Now, thank to the solid bar of shampoo from PurpleVSoaps, I don't have to worry about the liquid drill at airports and the spills!! The shampoo and conditioner bars are AMAZING! It works better than many liquid shampoos I have ever tried! I am so enthusiastic about this product! I recommend to anyone for traveling and for their shower at home too. Thank you for creating such amazing NATURAL/HEARTH FRIENDLY products".
~Marco Martinoli
"Our family has three dogs, and they always smell horrible because they play so much. It's been three weeks since their first bath with Sudzy Dawgs, but we still don't "need" to bathe them! They don't stink, nor do they have dandruff. Their fur is still very soft instead of wiry and pokey. We are finding that we use less lotion to maintain that "healthy skin "feel, and we even have a healthy "glow" now that we've switched from store bought brands."
~Brittany Bucicchia
I absolutely love the different products I've purchased! I think I've tried them all! I am especially in love with the new shampoo and conditioner bars for my hair. It's so much more convenient for me to use the bars rather than using big plastic bottles. If you haven't tried the soaps, the body butters, bath soaks, shampoo and conditioner bars, and more, you should try them all! You won't be disappointed!
~Csherri Sims
Email: purplevsoaps@mail.com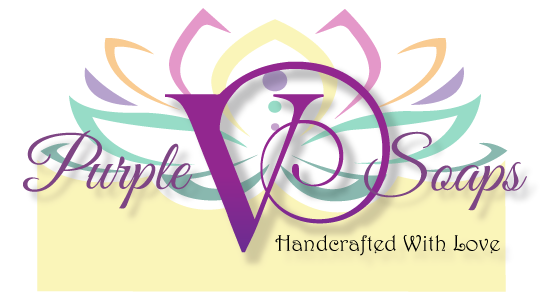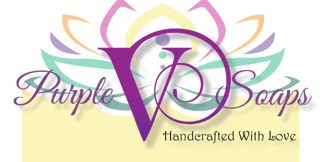 Hours:
Monday 10:00am - 5:00pm
Tuesday 10:00am - 5:00pm
Wednesday 10:00am - 5:00pm
Thursday 10:00am - 5:00pm
Friday 10:00am - 5:00pm
Saturday 10:00am - 5:00pm
Sunday 1:00pm-5:00pm
Copyright 2023. Purple V Soaps All rights reserved