Free Shipping On Orders Over $60
Return Policy/Custom Orders
Shipping/Return Policies & Custom Orders
Orders are shipped in the order in which they are received. Customers will be notified via email if there is a delay in their order due to a product being temporarily unavailable (usually due to curing time). All shipping is done via USPS Priority Mail. We are not responsible for lost or stolen packages. If you would like package insurance, please contact us via email or send us a private message through our Facebook page.
At this time, we Do Not Ship Internationally
LOCAL ORDERS:
Return Policy:
All sales are final. Exchanges cannot be made. Given the nature of the products Purple V Soaps sells, no returns are accepted. However, we want for every customer to be completely satisfied with their order. If there are any questions or concerns with the products received, we'll be glad to discuss it with you to resolve the situation. Thank you!

Special/Custom Orders:
We certainly do accept custom orders from our customers for any special occasion you're celebrating! Since we create our soaps using the cold process method, the general rule of thumb is allowing our soaps to cure for a minimum of (4) weeks before the soaps are released for sale to the public.

**If you're placing a custom order, please contact us via email or through our Facebook page (2) or (3) months in advance to insure that we can fulfill your order in a timely manner. Thank you!**
DISCLAIMER:
Purple V Soaps makes no claims regarding medicinal or therapeutic properties of any of our soaps or the ingredients, ( i.e Essential Oils) found therein. Any descriptions regarding supposed properties of the products on this site are for informational purposes only. The products offered on this website are not intended to diagnose, treat, cure, or prevent any disease.

Contact Us
If you have any questions about our Returns and Shipping Policies. Please contact us by e-mail: purplevsoaps@mail.com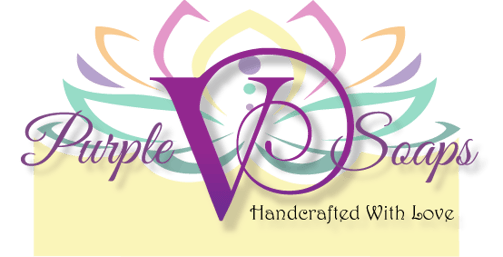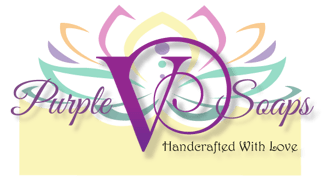 Email: purplevsoaps@mail.com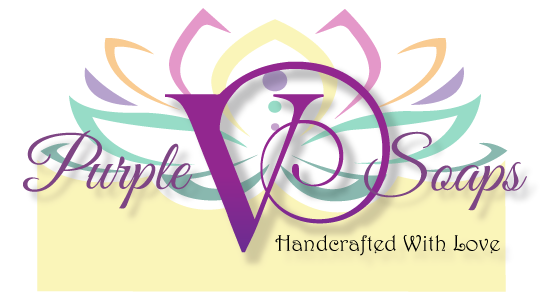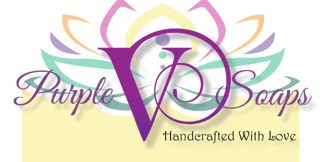 Hours:
Monday 10:00am - 5:00pm
Tuesday 10:00am - 5:00pm
Wednesday 10:00am - 5:00pm
Thursday 10:00am - 5:00pm
Friday 10:00am - 5:00pm
Saturday 10:00am - 5:00pm
Sunday 1:00pm-5:00pm
Copyright 2023. Purple V Soaps All rights reserved