Choose 5 soaps from the options below to include bar soaps that retail at $8.00/each. With this listing, you're saving $.50/bar. Please check the individual listings of your soap choices to ensure in-stock items.
All bar soaps are made using the cold process method. Our products are handcrafted with the inclusion of high quality, premium oils and butters that are known to nourish, soften and moisturize your skin. We allow our soaps to cure 4wks-8wks before they're ready for purchase.
Simply put: Our Skin is our largest organ and absorbs a great percentage of what we apply to it. If you haven't discovered the awesome and amazing benefits of using real soap that is carefully handcrafted with ingredients that are easily recognizable, not to mention, NATURAL; you've certainly come to the right place for your skin care needs! Why not Lather, Love and Nourish your skin with natural products packed with healthy and essential benefits?!
*Care/Longevity of Soap:
In order to extend the life of your soap. please store in a well drained soap dish after each use. Your soap will last for weeks when it's allowed to dry between each use.
Email: purplevsoaps@mail.com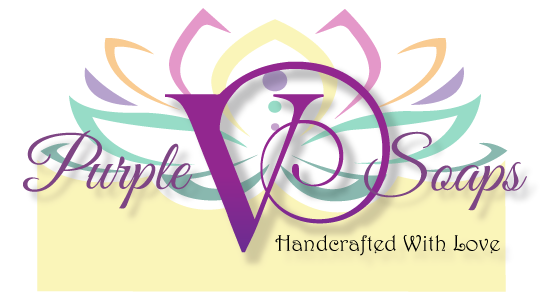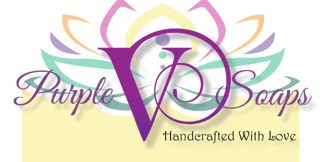 Hours:
Monday 10:00am - 5:00pm
Tuesday 10:00am - 5:00pm
Wednesday 10:00am - 5:00pm
Thursday 10:00am - 5:00pm
Friday 10:00am - 5:00pm
Saturday 10:00am - 5:00pm
Sunday 1:00pm-5:00pm
Copyright 2023. Purple V Soaps All rights reserved