Free shipping on orders over $60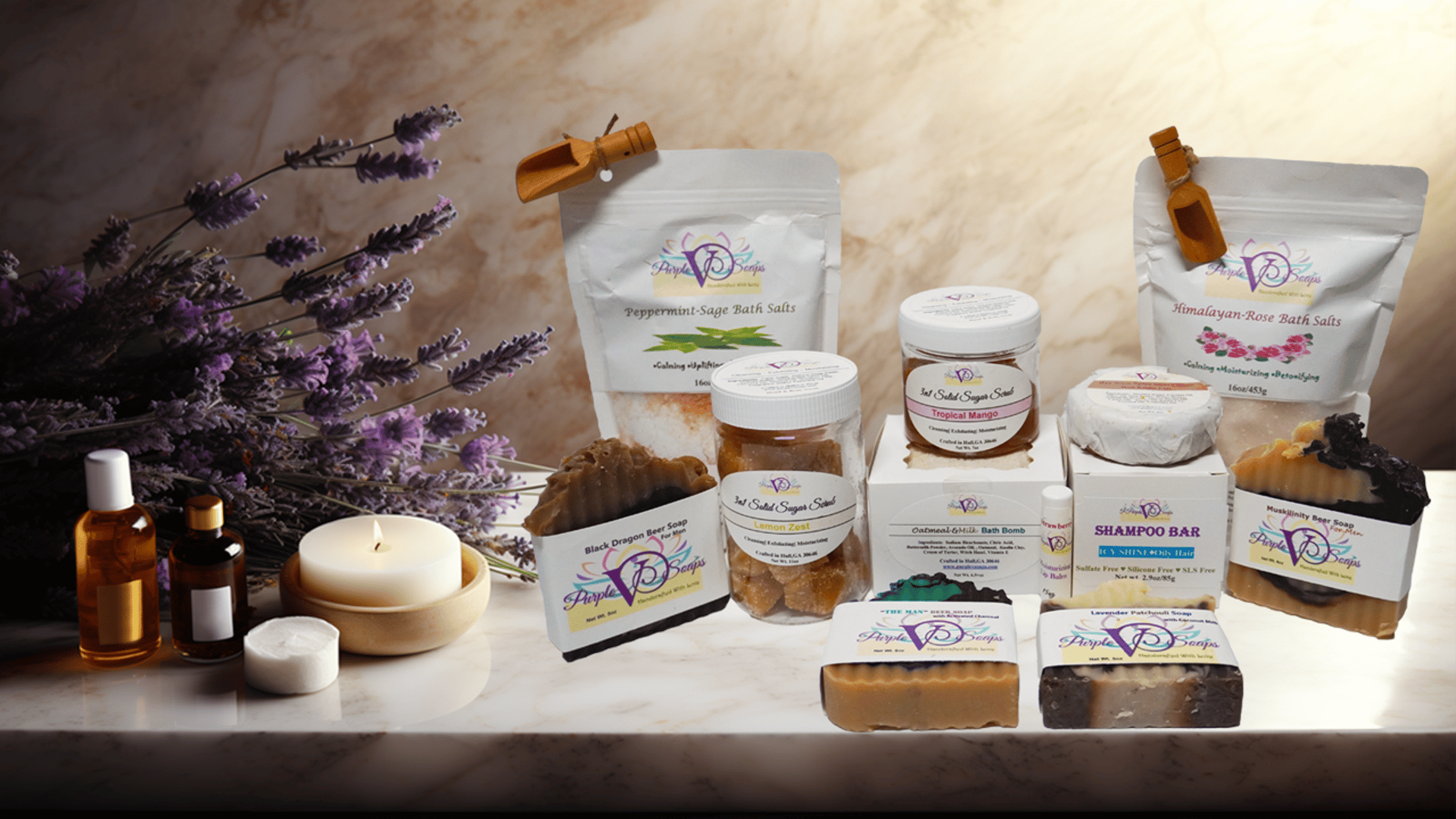 Lather, Love and Nourish your skin!
100% Handcrafted Products
If you haven't tried luxury artisan soaps, your skin is truly missing the pampering, nourishing, cleansing and moisturizing benefits that real homemade soaps have to offer. We utilize the traditional cold process method of soap making. Glycerin is the by-product of soap making, and is left in tact in the finished soap. Glycerin coupled with luxury plant based butters and oils, help provide your skin with copious amounts of vitamins and minerals to keep your skin nourished. We make over 30 types of bar soaps, and we're proud to say that all of our products are made from scratch, and not store bought bases. We meticulously formulate our recipes to deliver softness, hydration, moisture and smoothness to the skin.
We strive to do our best in providing eco-friendly products, as well as packaging. Our soaps, solid shampoo bars and bath bombs are packaged with cardstock and cardboard materials. In shipping our products, when applicable, we use brown Kraft paper, and tissue paper as much as possible. Our products are made using premium grade essential, and phthalate-free fragrance oil. Of course, what makes our soaps favorable among our customers, is that we incorporate luxurious, raw, plant based oils and butters into every product!

Sign-up for our newsletter
Email: purplevsoaps@mail.com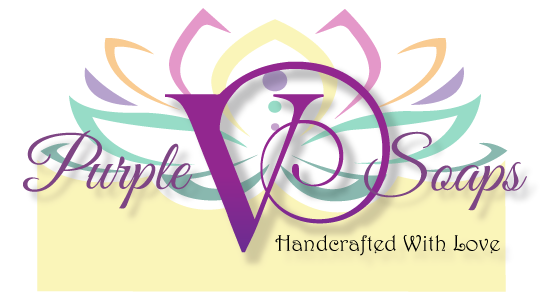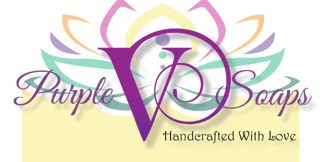 Hours:
Monday 10:00am - 5:00pm
Tuesday 10:00am - 5:00pm
Wednesday 10:00am - 5:00pm
Thursday 10:00am - 5:00pm
Friday 10:00am - 5:00pm
Saturday 10:00am - 5:00pm
Sunday 1:00pm-5:00pm
Copyright 2023. Purple V Soaps All rights reserved